Spiritual Rhythms, Foreword!!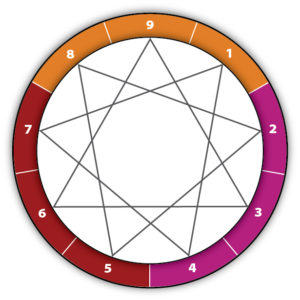 When I first learned the Enneagram from Bob Ochs, S.J. while studying theology in the early 70's, there was nothing written about the Enneagram.   We just had mimeographed handouts.  When I did my dissertation research in psychology on the Enneagram, there was still nothing written about it.   Because it was passed on through oral tradition, I suggested to my dissertation committee that I list phone numbers in place of a bibliography.  Surprisingly they failed to see the humor in that suggestion.   Now in 2018 there are a plethora of Enneagram books and tapes on the market and on the internet.   Apparently there have been no thoughts about the Enneagram that have not been transcribed or taped.
And so you ask do we really need another Enneagram book on our bookshelf?  And I would answer, yes, this one because it adds material and insights that other books don't have.    Is the Enneagram a fossilized framework etched in stone to be passed on dogmatically as is? Or is it a living system that can grow and develop with additional accretions and insights?  I think the latter is the case.
For example in my early courses on the Enneagram, we didn't consider the Harmony Triads.  While not unique to this book, these thoughtful connections are elaborated and vividly presented here.  Combined with the three centers, physical (GQ), emotional (EQ), and intellectual (IQ), the Harmony Triads are a quite useful addition for understanding our own style and favored center and our connection to styles in other centers.  It's a very helpful integrative approach.
Also people ask: now that I know my type, what do I do with it (or myself).  After reading TheEnneagram with Harmony and Spiritual Practices, you will know.   There are numerous reflection questions to help you further your knowledge of yourself and your style along with suggestions about how to apply this knowledge to your personal transformation.  For example the authors suggest that we STOP—  See your Triggers.  Open heart, head, gut to Presence and FLOW— be Free, Loving, Open, Welcoming.
I've had the honor of having Adele and Doug Calhoun and Clare and Scott Loughrige as participants in my Enneagram Spectrum Training and Certification Program.
The authors, ministers and spiritual directors themselves, take their place in a long line of spiritual guides.  They incorporate the insights and practices of Evagrius, the Fourth Century Desert Father and spiritual director, Ramon Llull, the 12thcentury Franciscan theologian who endeavored to integrate Christianity, Judaism, and Islam in a comprehensive Enneagram-like figure, and Ignatius Loyola, the15thcentury founder of the Society of Jesus and a renowned retreat director.
TheEnneagram with Harmony and Spiritual Practicesis a very creative and comprehensive presentation of this system with an easy blending of psychology and spirituality.  Karl Popper, the philosopher of science, said the highest status that a scientific theory can attain is not yet disconfirmed.  So the latest theories about the Enneagram will be replaced by more adequate theories.  Apparently science (and the Enneagram) require humility.   That's what a community of knowers is all about.   We share our insights with the community, they reflect on them and test them against their experience, contribute their reflections and conclusions, and wisdom grows.  Adele, Doug, Clare, and Scott have given us much to think about and profit from.  We will all benefit from their diligent work.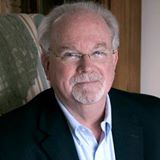 Jerry Wagner, Ph.D. is a clinical psychologist, supervisor, psychotherapist and consultant in private practice, and is a faculty member in the Department of Psychology at Loyola University, Chicago. Introduced to the Enneagram system in 1971, Dr. Wagner was among the earliest students of the Enneagram in the United States. www.enneagramspectrum.com