Enneagram Threes Practice
Enneagram Threes

practice-
Practice Secrecy. When a Three's life is all about connection, networking, and getting the word out, secrecy can save you life.
Anything you'd like to add, beloved Three's?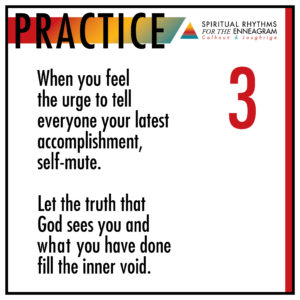 To watch the practice video on Facebook click here.
Find more at "Spiritual Rhythms for the Enneagram" on FACEBOOK.
Our YouTube channel is coming soon!